Official 3D Artist.
To speed up production time, we bought asset packs by Synty. I then edited, rigged and made new meshes to complete the game. The following below is all new meshes made/rigged by me, unless stated otherwise.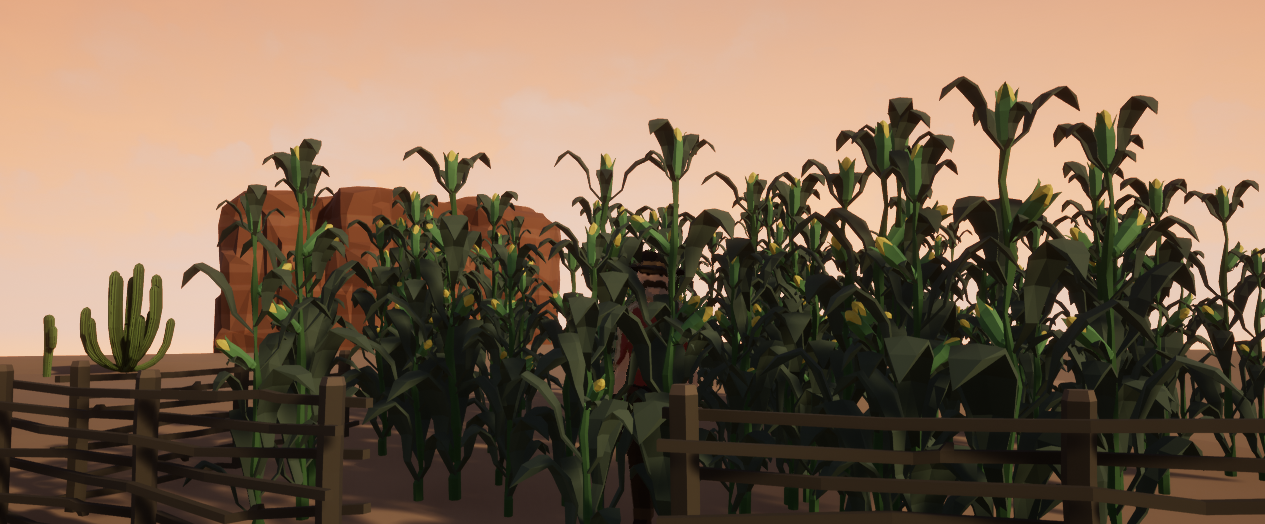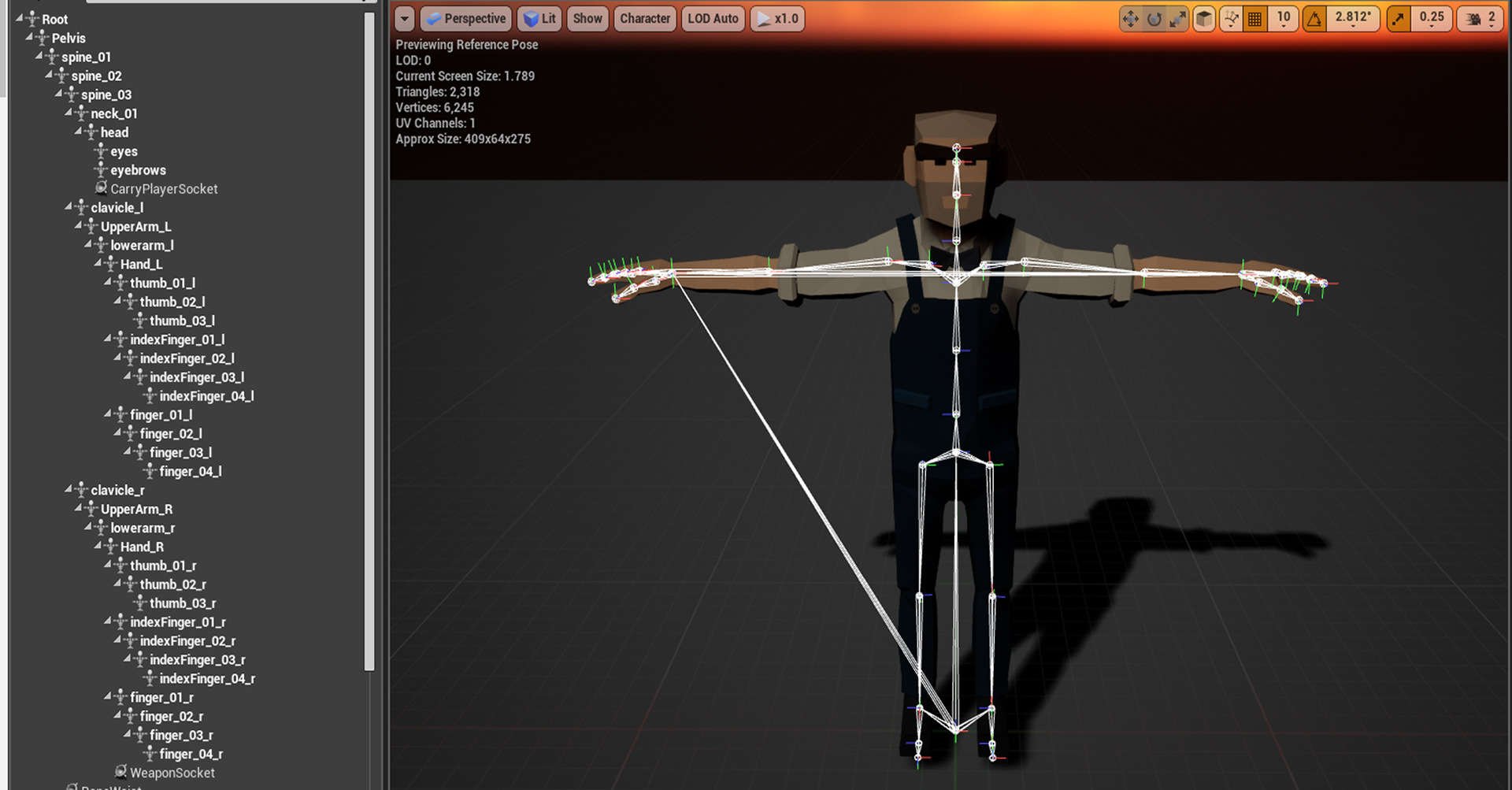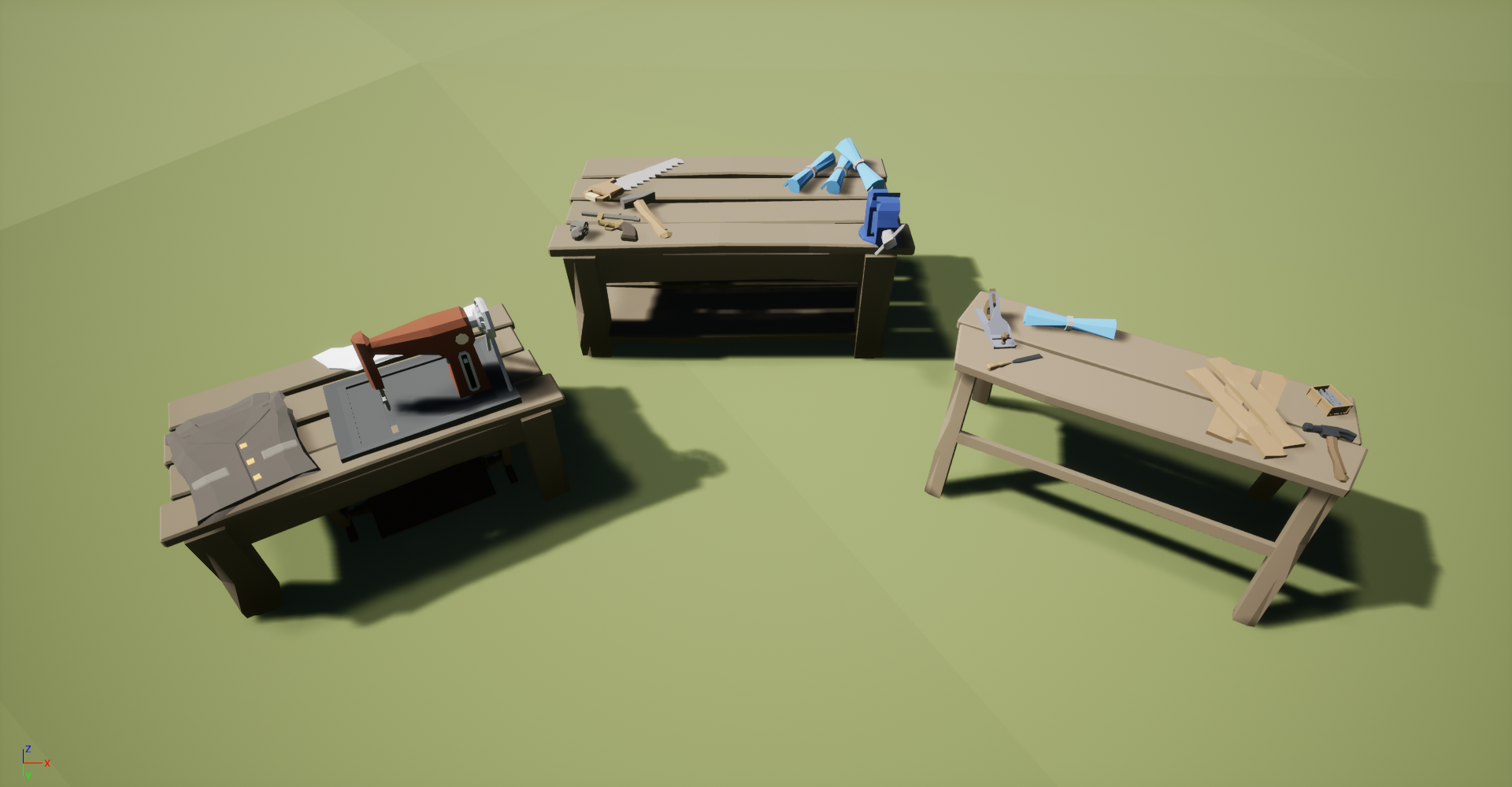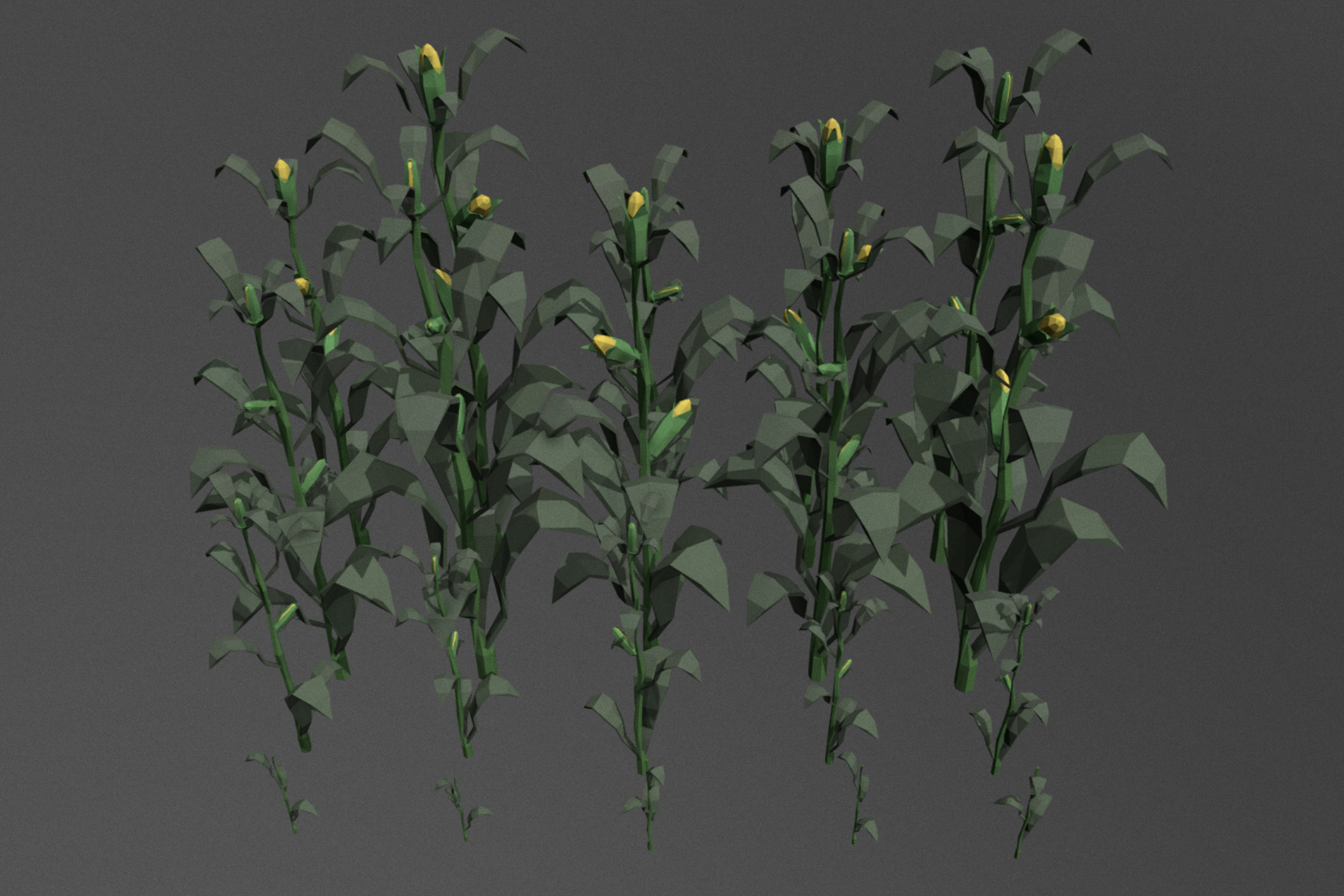 Low-Poly corn. 3 Stages of growth, all stylised.
https://bit.ly/2Uk1V3x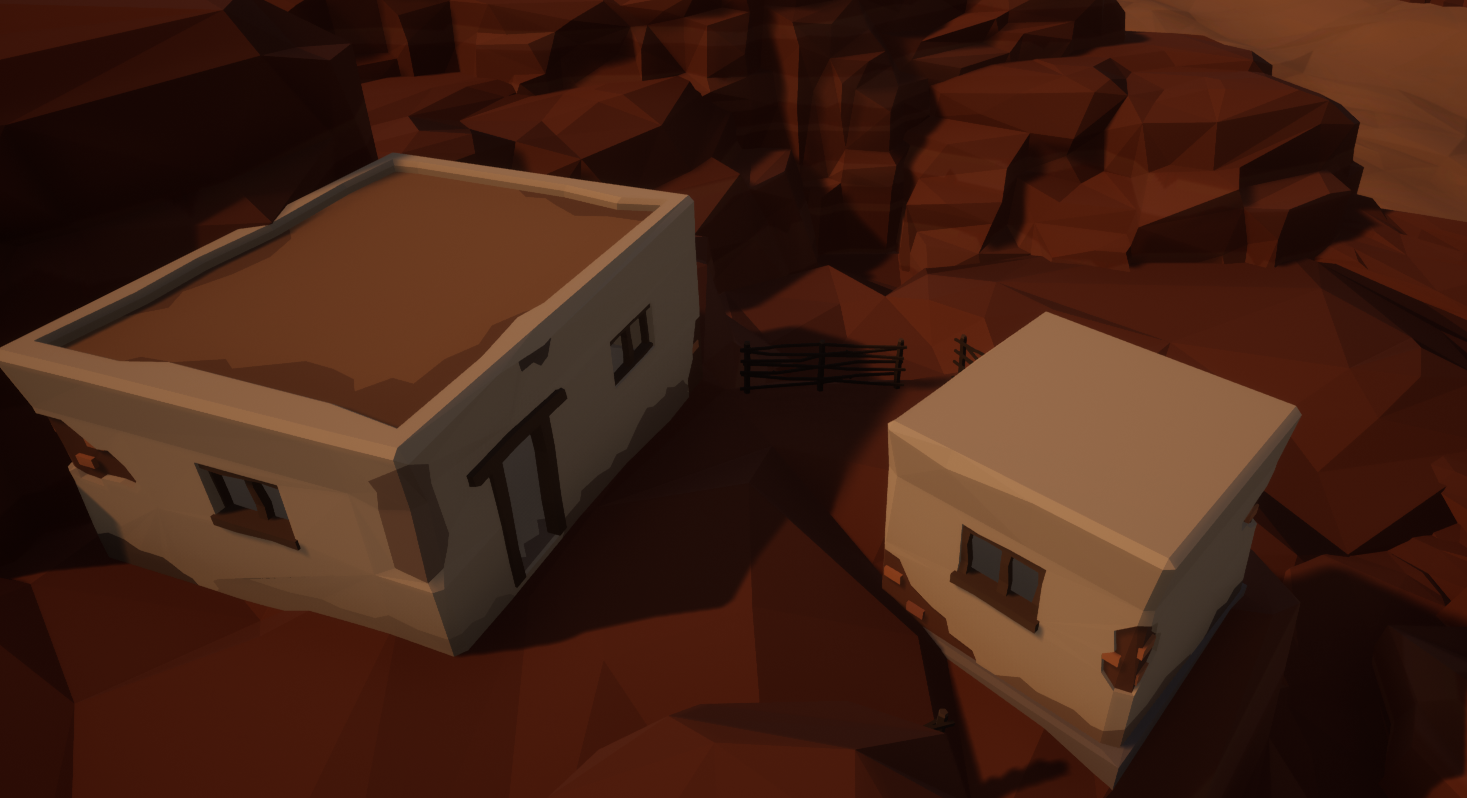 Outer shell created by Synty which has then been adapted by me, as well as having an interior created.

Users will be able to build and live inside these huts.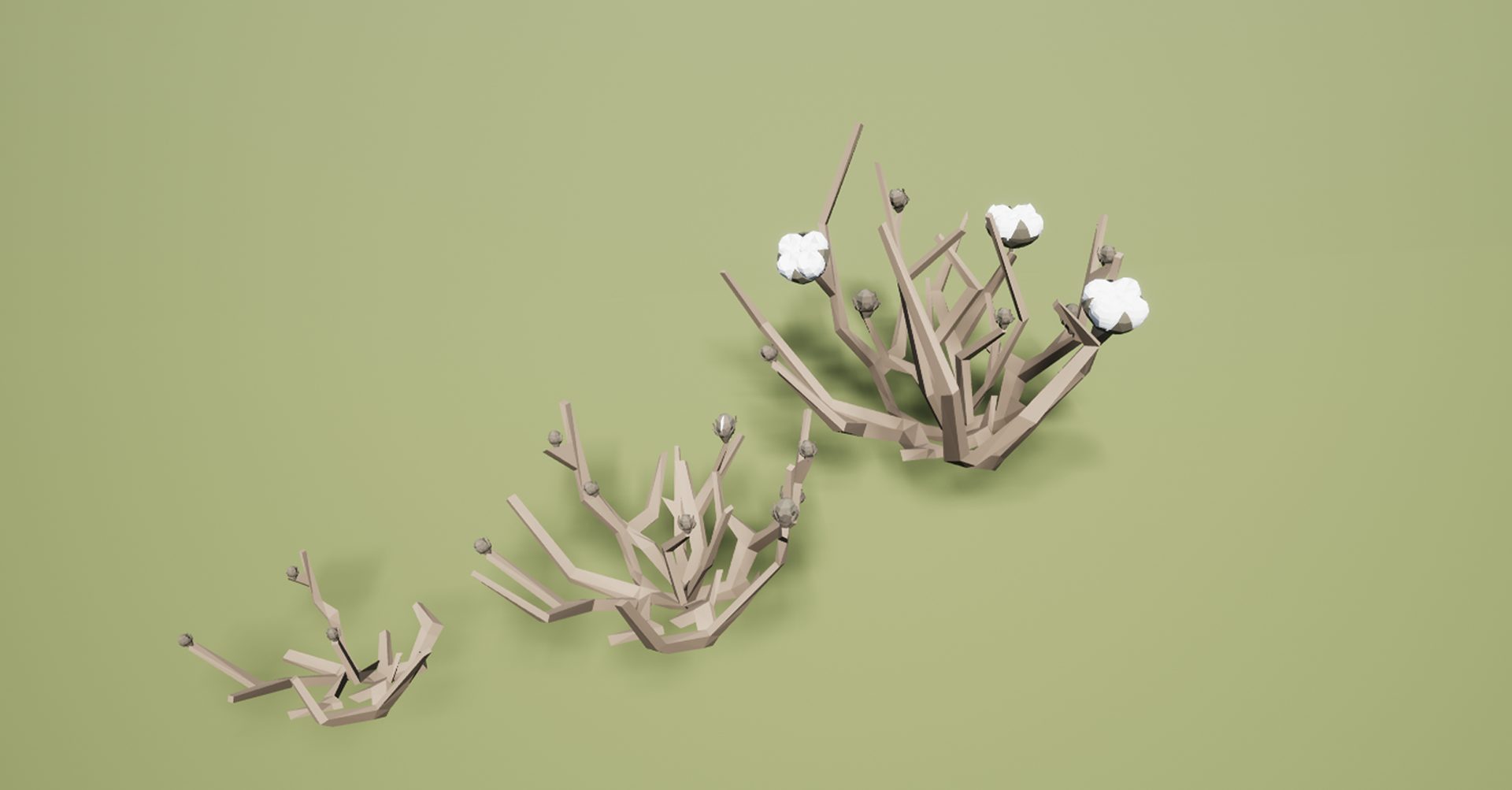 Cotton plants, similar to the corn plants were there are 3 stages of growth.