This task was to create an Invitation to Tender for an app called Jurassic Adventures. This included a Work Breakdown Schedule, project management on Microsoft Project and finance within Microsoft Excel.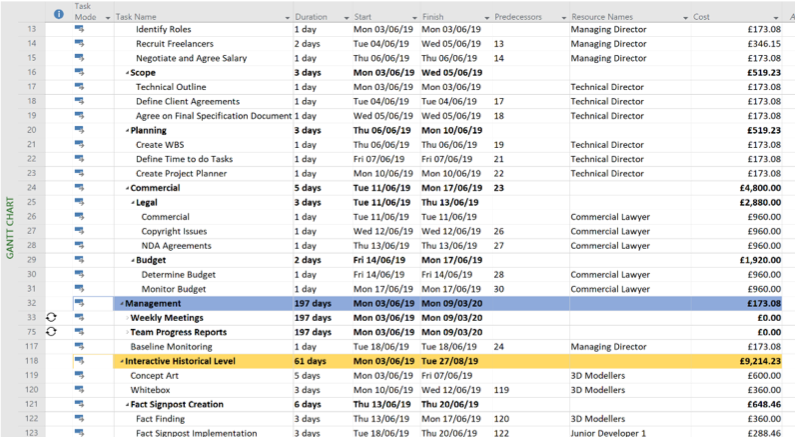 The project within Microsoft Project. Each split into a key feature, colour coded, with a staff member to work on each task, and their price of how much there salary is.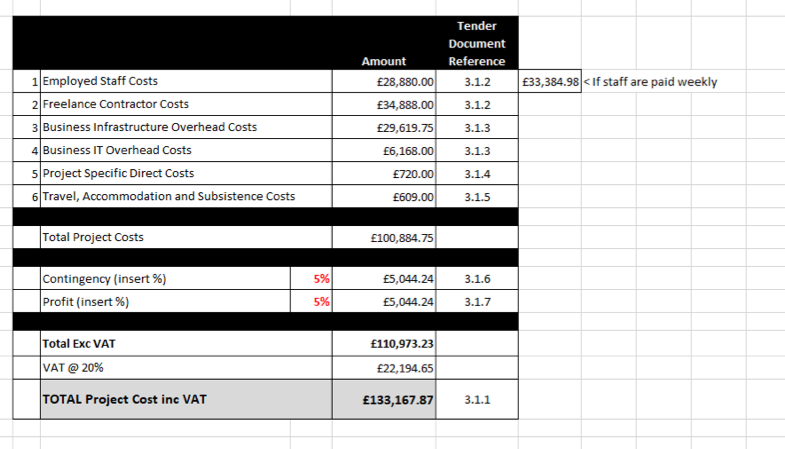 The total costs on Excel. Each amount was broken down into different sections such as employee and freelance costs, then all the overhead costs that would be needed.